Fairfield Inn Boston Dedham
42.22776

,

-71.177556
114US$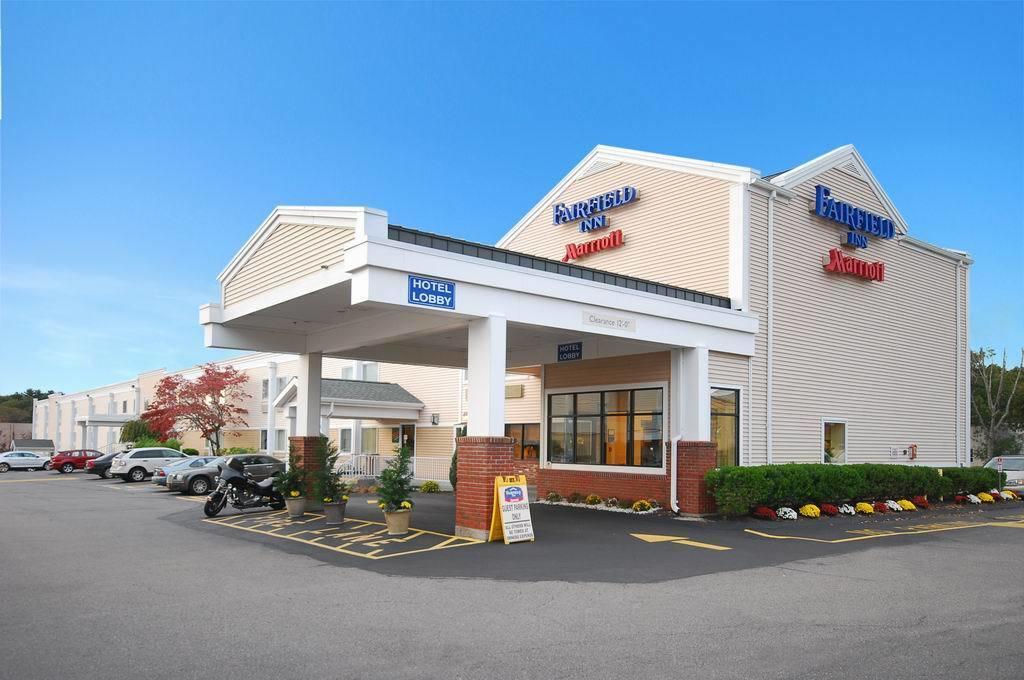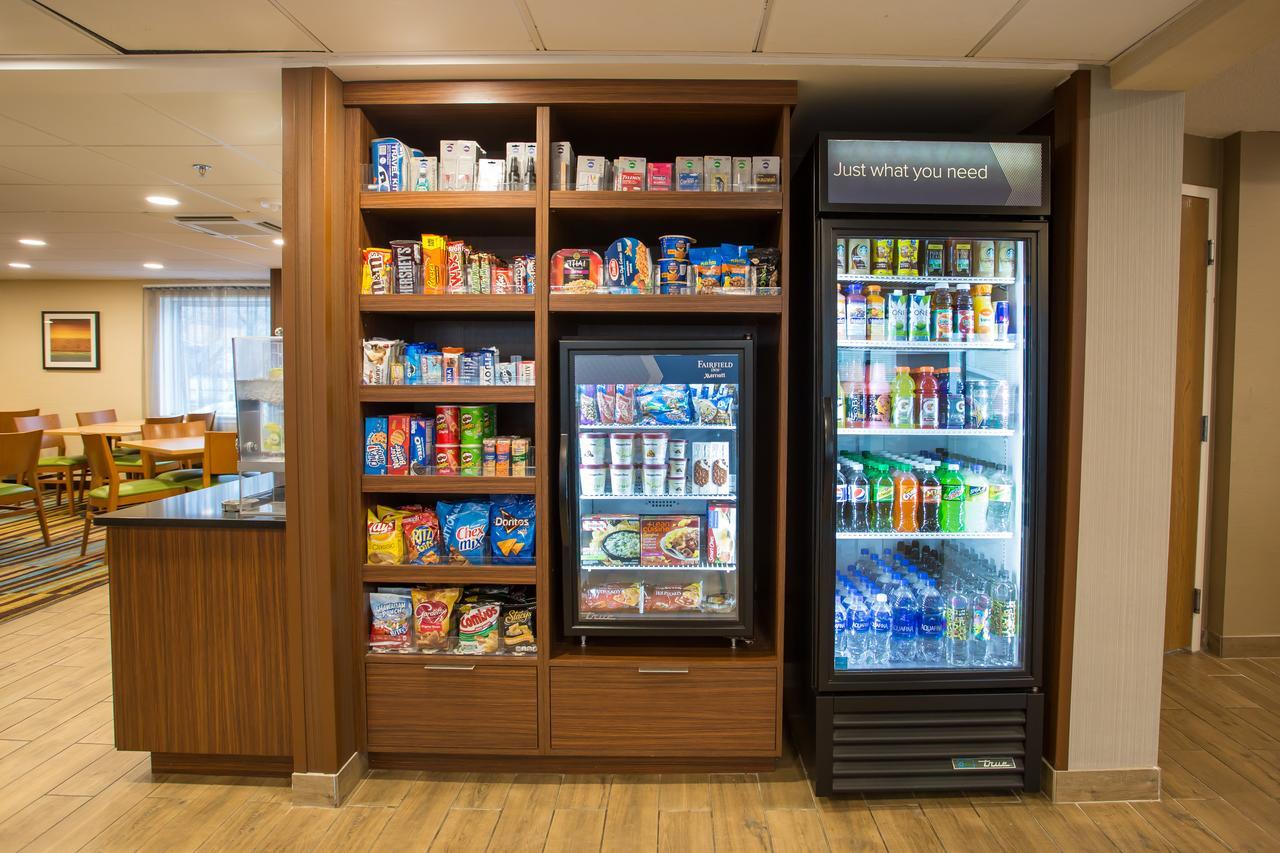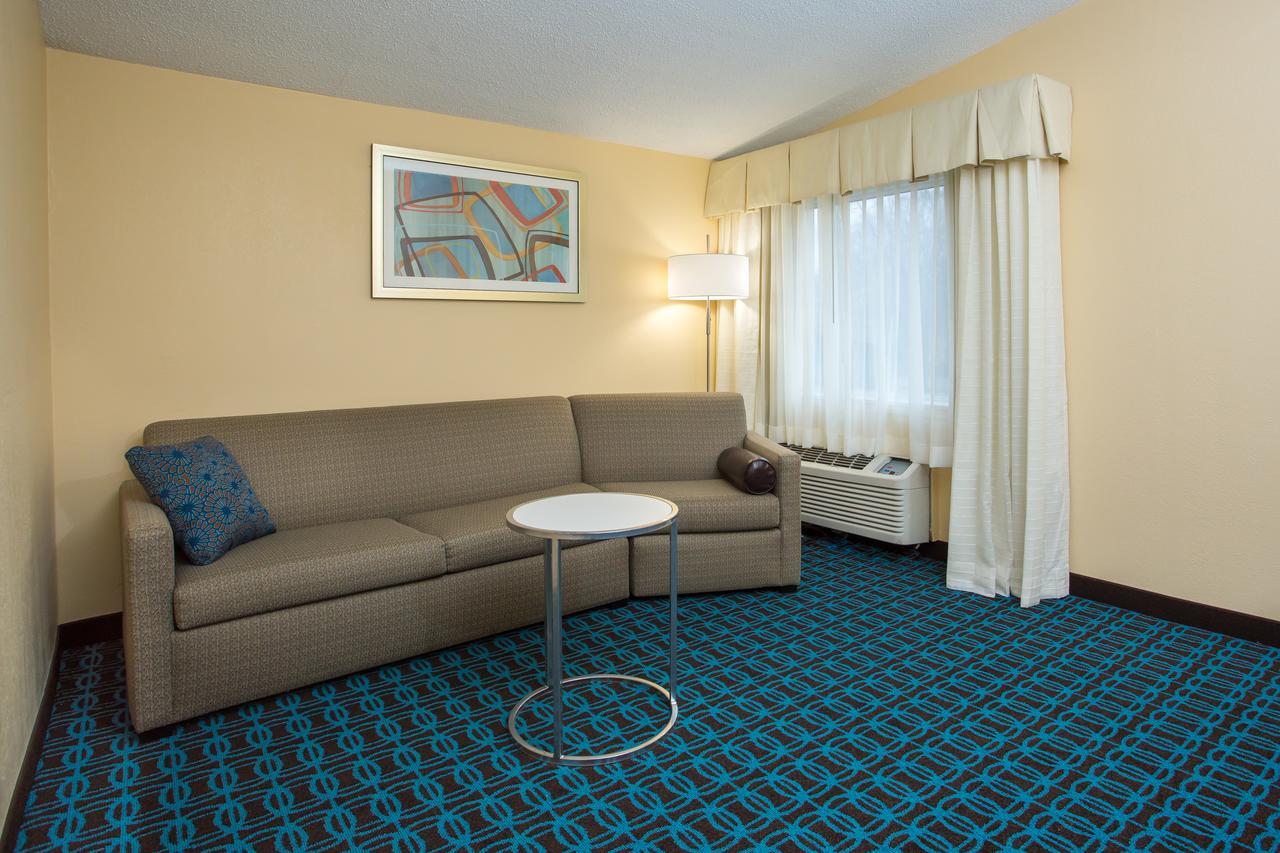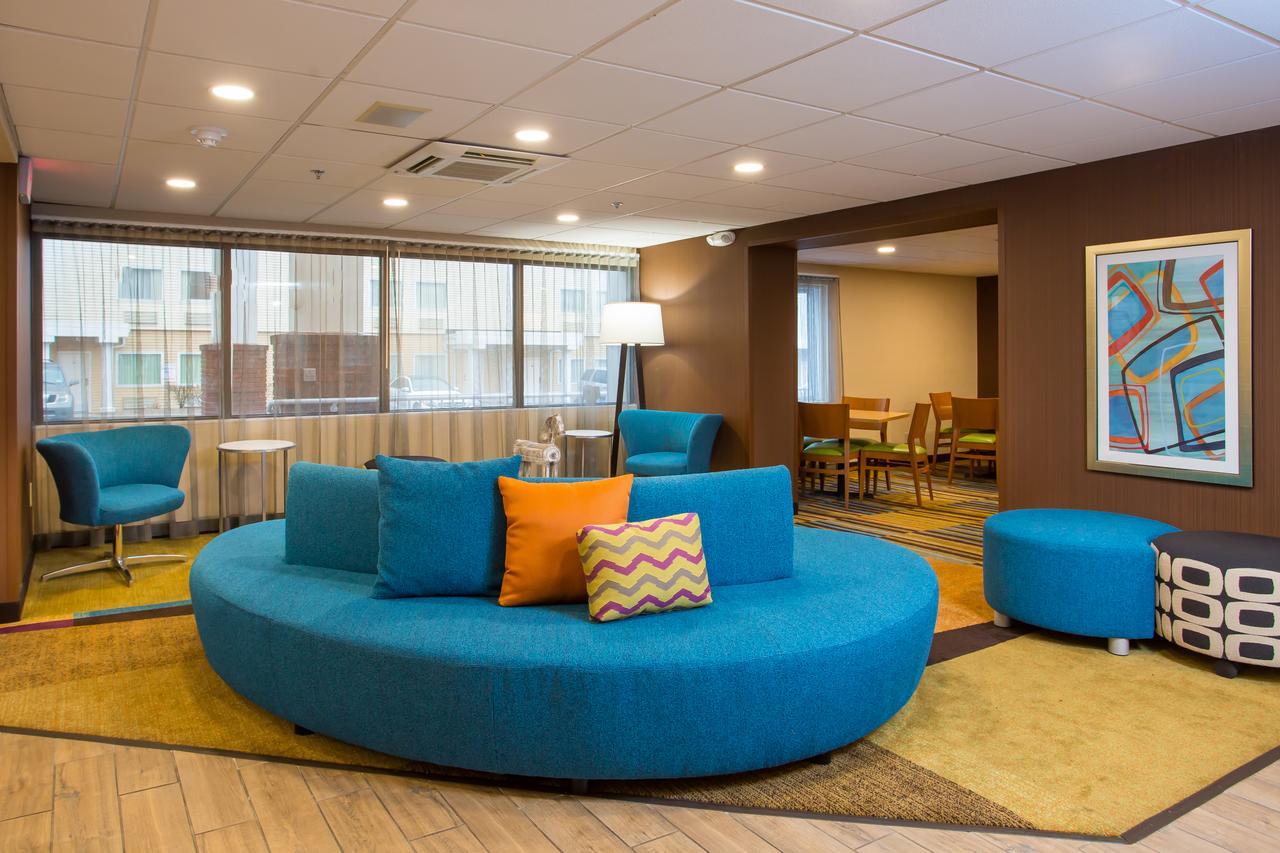 Address
235 Elm Street
,
Dedham
,
Massachusetts
,
United States
,
02026
, Massachusetts
Overview
Situated near restaurants and bars approximately 10 minutes' ride from The Fairbanks House, the 3-star Fairfield Inn Boston Dedham comprises 148 rooms 18 minutes' stroll from Dedham Mall. Highlights at this inn include an à la carte restaurant, a snack bar and high speed internet access throughout the property.
Location
Dedham center can be reached within 20 minutes' walk. Brookline is located 10 minutes' drive away from this hotel. This accommodation is not very far from Legacy Place.
Fairfield Inn Boston Dedham is easily accessible from Logan airport lying within 32 minutes' drive.
Rooms
Along with a flat-screen TV with satellite channels and Wi-Fi, the allergy friendly units offer ironing facilities, and private bathrooms with a separate toilet, a tub and a sink.
Eat & Drink
The dining options include a complimentary buffet breakfast. The onsite Victory Grille restaurant offers a variety of American culinary delights.
A continental breakfast is served at affordable prices. 
Leisure & Business
This property has a gym.
Internet
High-speed internet access is available in the hotel rooms for free.
Guest Parking
Public parking is possible on site for free.
Year renovated:   2008.  Number of rooms:   148.
Former name: fairfield inn by marriott boston dedham
Facilities
Most popular facilities
24-hour services
24-hour reception
24-hour security
Food/ Drinks
Bar/ Lounge area
Restaurant buffet
Swimming pool
Seasonal outdoor pool
Heated swimming pool
General
Wi-Fi
Parking
24-hour services
Food/ Drinks
Fitness/ Gym
Swimming pool
Laundry
Services
Laundry
Dry cleaning
Wake up service
Stores/Commercial services
Dining
Continental breakfast
Restaurant buffet
Bar/ Lounge area
Business
Business center
Printers
Fax/Photocopying
Spa & Leisure
Seasonal outdoor pool
Heated swimming pool
Sun loungers
Sun terrace
Leisure/ TV room
Shallow end
Room features
Wi-Fi in rooms
Air conditioning
Heating
Sitting area
Garden furniture
Tea and coffee facilities
Ironing facilities
Bathroom
Hair dryer
Free toiletries
Sink
Media
Flat-screen TV
Cable/ Satellite television
Direct dial telephone
AM/FM alarm clock
Good to know
Check-in
from 15:00-23:59
FREE
Check-out
until 12 pm
FREE
Children & extra beds
There are no extra beds provided in a room. 
Pets
Pets are not allowed.
Rooms and availability

Bed options:

2 Queen-size beds

1 Queen-size bed

Max:

4 persons
Pool view

Shower

Heating

Bathtub

Air conditioning

Bed options:

Max:

3 persons
City view

Shower

Heating

Bathtub

Air conditioning
Location
235 Elm Street
,
Dedham
,
Massachusetts
,
United States
,
02026
, Massachusetts
City landmarks
Nearby
Restaurants
Historic Site
The Fairbanks House
1.7 mi
384 Common St
Wilson Mountain Reservation
2.5 mi
Ski Area
Blue Hills Ski Area
3.0 mi
24 Beacon St Beacon Hill
Massachusetts State House
3.3 mi
1904 Canton Ave Route 138
Blue Hills Trailside Museum
3.0 mi
Farm
Eleanor Cabot Bradley Estate
3.5 mi
1424 Canton Ave
Eustis Estate Museum
3.5 mi
1 Observatory Service Road a.k.a. Summit Road Park at 1902 Canton Avenue Parking lot
The Blue Hill Observatory Science Center Inc
3.7 mi
Getting around
Train
Dedham Corp Center
1400 ft
Metro stations
Forest Hills Station
6.0 mi
Eliot Station - Outbound
6.7 mi
You can book a shuttle, once your reservation is complete.
Reviews
Thomas

Comfortable beds, great breakfast, pleasant staff. Really enjoyed the food at their on-site restaurant Victory Grille...

Michael

Worth its 3 stars. This hotel was excellent place for exploring Dedham, loved it.

missing

The location was great. The staff was very friendly and the complimentary breakfast was good.

The room was not worth the price that we paid for an overnight stay. It smelled like mildew and the air conditioner didn't help at all.

missing

The food was good

Price/ otherwise very satisfied with the staff

missing

The facilities were simple, but very clean and quiet. The noise insulation between the rooms was excellent. For a traveler looking for value instead of useless gold bathroom counters, this is a terrific choice. It's also centrally located 2 blocks from the highway entrance, a commuter rail station, grocery stores, cinema, drugstores and a mall. 30 minutes to just about anywhere in the Boston area. The staff were professional, friendly and trustworthy. Loved it.

Better variety on the breakfasts would have been nice. It was the exact same thing every day, which gets a little tiring on a business trip when you're eating there every morning.

missing

That is very clean I love it

missing

The room was comfortable and clean and the location for our stay is very close to the relatives we visit in this area. We were happy to see that a new restaurant was opened on the property making dinner plans very easy.

missing

No positives. This hotel all and all sucked.

Way overpriced. The location is great, however the room was absolutely not worth $149 per night. The bathroom is super small, the hallways and rooms smell terrible, and the breakfast was horrible. I would suggest to everyone not to waste your money here. The holiday inn and residence inn is next to this nasty place and also you get way more for your money. I wouldn't stay here again if my life depended on it.

missing

Location, Room Size, Cleanliness The full breakfast was enjoyable and the best we have had at other hotels/motels.

We had Room341 in the back of the hotel. It was noisy with truck sounds (maybe rubbish trucks) early in the morning hour. Also, a mans voice was heard early in the morning or he had a TV playing that disturbed our sleep - maybe 6am.

missing

I liked the shuttle to the mall.

The place smelled pretty much everywhere. I couldn't tell if it was cleaning solutions or what but it wasn't a pleasant smell.

missing

The bed

The bathroom small out dated and the tub had a clog

missing

Very clean Congenial reception Hearty breakfast Plenty of parking at no additional charge

missing

That you had no indoor heated pool.

missing

Room was nice

Website advertised restaurant and bar but there wasnt one there

missing

The location s good with access to lots of restaurants and shopping

The facility is old and below t,he standard we expect fron Fairfield Inns.Carpets are worn and the rooms smell musty.
FAQ
How far is Fairfield Inn Boston Dedham from the city center?
Dedham city center is reachable within a 20-minute walk from Fairfield Inn Boston Dedham.
What landmarks can I find in vicinity of the Fairfield Inn Boston Dedham?
During the stay at the Fairfield Inn Boston Dedham, guests may pay a visit to Luke Adams Glass, which can be found within a 15-minute drive, or attend Blue Hills Ski Area (3 miles) and Dedham Mall (0.9 miles).
What popular attractions are the closest to the 3-star Fairfield Inn Boston Dedham?
Guests of the 3-star Fairfield Inn Boston Dedham can visit Showcase Cinema de Lux Legacy Place (0.2 miles), or Legacy Place placed within just a 6-minute walk.
Which airport is the closest to Fairfield Inn Boston Dedham?
The closest airport to Fairfield Inn Boston Dedham is Logan airport (19 miles) and it is reachable with a 32-minute drive.
Is there parking at the Dedham hotel?
Yes, the Dedham hotel features a parking lot available onsite.
Can I have lunch or dinner next to the Dedham inn?
You can enjoy Mexican and Southwestern cuisine in the nearby restaurant Temazcal Cantina, as it is placed within just 5 minutes walk away from the Dedham inn.
Can I have breakfast at Fairfield Inn Boston Dedham?
Yes, guests can enjoy buffet breakfast provided by Fairfield Inn Boston Dedham.
What time is check-in and check-out at Fairfield Inn Boston Dedham?
Guests of Fairfield Inn Boston Dedham can check in from 3 PM to 11.59 PM and check out from 12 PM to 12 PM. Late check-out is also available upon request.
How much does it cost to stay at Fairfield Inn Boston Dedham?
The price for a room in Fairfield Inn Boston Dedham starts at $121.
What payment methods are available in the hotel?
At the hotel you can pay using Mastercard, Visa and American Express.
Which amenities are included in the rooms of Fairfield Inn Boston Dedham?
Most rooms of Fairfield Inn Boston Dedham include an iron with ironing board and climate control as well as coffee/tea making equipment and smoke detectors and an electronic key card provided for guests' security.
Is free internet provided in Fairfield Inn Boston Dedham?
Yes, Fairfield Inn Boston Dedham provides Wi Fi throughout the property free.